British Columbia Chess Federation
Welcome to the home of the BCCF on the web. Use the links above and to the far left to find a chess club to visit or a chess tournament
to play in. If you'd like to know about events that have concluded, check out the BCCF Bulletin. Use the search below to find documents containing specific words or combinations of words, including player's names. For example: Magnus Carlsen
or even specific openings like the Caro-Kann
or Ruy Lopez
.
Custom Search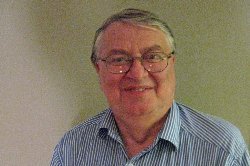 PETER STOCKHAUSEN OBITUARY

The BCCF Executive regrets to announce the passing of former CFC President and once BC tournament regular Peter Stockhausen - In Loving Memory. Peter was twice elected to the CFC's top post, successfully brought the Canadian Open to Richmond in 1999, and was a CFC Life Governor. The BCCF Executive extends heartfelt condolences to Peter's wife, Karen, and daughter, Silken.


Next Chess Tournament - 2016 Canadian Senior Championship, Surrey, June 24-26, 2016



Weekly Chess Events - Ongoing
UBC Thursday Night Swiss | Vancouver Chess School Weekly Quad tournaments




Monthly Chess Events - Ongoing




---




CHESS TOURNAMENTS




About the BCCF
The British Columbia Chess Federation is a society whose purposes are
- to extend and foster interest in chess throughout the Province.
- to assist and co-ordinate the affairs and activities of chess clubs in the Province.
- to assist in the settlement of chess disputes within the Province.
Mailing address: Mr. Paul Leblanc, Treasurer BC Chess Federation, 1012 Spiritwood Place, Victoria, BC V8Y 1C6
The BCCF website is currently maintained by Len Molden
. If you have content you would like posted here, detect any problems with the site, or need to contact the webmaster for some other reason, please e-mail bccf.webmaster@gmail.com